We have been talking about colored natural hair for the past week whether you want to try it out for a week or two you can check out 3 ways to add color without the commitment in less than 10 minutes
or if you're ready to go permanent and need some inspiration then you can check out 30 Ideas to Spark Your Next Colored Natural Hair Style.
Ok. Now you have decided to go permanent now it's time to understand the maintenance your hair needs when it's colored. Having colored hair is not as easy and requires a lot more care than it does with your natural hair color. When doing your natural hair we recommend going to a hairstylist that knows how to work with natural hair so they can give you the color you want and do it right where your hair does not come out looking a hot mess if you haven't had it done before. Also, you want to make sure you place hair color in healthy hair if your hair is damaged, color will only increase the damage.
Use Color Safe Shampoos: It will be necessary to begin to use color safe shampoos so you decrease the hair looking dull or losing the color prematurely.
2. Increase the amount of times you deep condition: Color will make the hair dry and brittle so the need for deep condition is going to be key when putting color in your hair. Deep conditioning is going to help keep the hair moisturized. Also, adding in protein treatments will also help with adding strength to your hair. If protein makes your hair hard then you can feel free to use protein free products.
3. Trim More Often: Color tends to cause thinning and breakage so it's vital to begin dusting your hair more often to prevent from split ends to begin going up the hair shaft while also retaining healthy hair growth.
4. Keep the hair moisturized: When there is color in your hair the key is the keep it moisturized. At night moisturize your hair with a homemade spray mixture (water & aloe or water, leave-in spray or water , conditioner and oil mixed together.
Colored Hair can be fun to enjoy when your on top of taking care of your hair. However, when you don't it's a whole other battle to get the colored hair out or having to color your hair again to get it to your desired color. If your ready for a new look feel free and enjoy your hair!!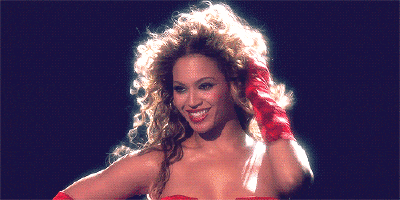 What other tips do you have for women thinking about coloring their hair?