We recently did a healthy hair challenge that went absolutely amazing. I'm so proud of the naturalistas that participated and saw results within their 21 days. Here are some testimonies of our recent Healthy Hair Challenge.
"I finally perfected my moisturizing regimen and my hair hasn't been dry at all."- M.Renee

"Thank you so much. This has been really helpful!!- P.Williams
I love that these ladies dedicated the time in learning information through our challenge and learning what their hair wants to get great results. We thought it was so helpful that we turned it into an ebook to help you build your way to healthy natural hair in 3 weeks. This ebook comes with our Healthy Hair Sisters FB Group and Worksheets to keep you on track. Our ebook comes out on September 1st get your pre-order of the book now to make sure you don't miss out.

I know life happens so we tend to neglect our hair from time to time. We don't want to sit there and talk about how bad our hair got but we have to do something about it. Sometimes, it's not an easy fix so you get so frustrated that you start to question your natural hair journey. Just know that this happens to everybody and usually they're about 3 reasons why we tend to neglect our hair.
1)
Time
Sometimes we get so caught up in what we have to do the last thing we have to think about is our hair. I know with having a toddler, pregnant, full time job, running our business, writing blog post and a husband keeps me super busy. I'm always on the move when I even get a little bit of time I want to be able to relax.
Fix It: What I did to fix this was literally write down time frame when I was going to do my hair. If I already planned out the hairstyle and what I was going to do ahead of time. I know I will need 1-2 hours from wash to style on Sundays. Having it already planned keeps me on schedule where I won't have to neglect my hair.
2)
Life Happens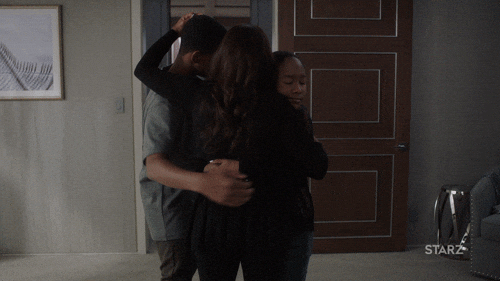 Life can be brutal and have unexpected circumstances that can easily have your hair the last thing that's on your mind. Life altering events such as career change, marital change, death in the family, marital/relationship troubles, baby, disease they're so many life events that can put your hair on the back burner.
Fix it: When life happens which is inevitable take the time to take care of your business however remember the importance of self care. We discuss Self Care Activities that are less than 30 minutes here. Even though everything can be causing trouble around you, you don't want to forget about you. Our 21 Days to Healthy Hair E-Book that comes out on September 1st is going to have worksheets where you can always reference what you did during your healthy hair regimen while learning how to focus on your hair care. You can have it pre-ordered HERE.
3) Don't know what to do:
This one can easily happen when your new to your natural hair journey. You have that sense of I don't know what to do so you let your hair be with products that use to work when relaxed or products that are just around the house.
Fix it: You can fix this by being part of a community and reading on material that is going to help you learn your hair. In our 21 Days to Healthy Hair E-Book we help you build your regimen, maintain your moisture and help you learn what foods can help with your hair inside so your hair can thrive outside. It helps to build your regimen and know what your doing works to continue to maintain your hair on a daily basis. Taking the time in knowing what your hair likes makes the world of difference.
We love and have a passion in helping you learn how to do your hair yourself so you can feel empowered in your natural hair journey. I know I wasn't able to learn everything by myself and it took time for me to learn more about my hair instead of fighting against it. Be the first to get our ebook Here that comes out September 1st. I can't wait to see you in our FB Group where we share tips, tricks and advice to strong healthy natural hair.