This is what I use to say constantly when first going natural. I know you see me now as this natural hair event planner and blogger but me back then wanted to have nothing to do with my hair. I know it can be shocking to you or you might be able to relate to me on this one. When something is new and different it's  very unlikely that you automatically start to begin to love it right? Especially, a whole new look that wasn't necessarily accepted by friends or family. Yes, I'm talking about the good ol natural hair. Especially, living in an area where you saw 1 to 10 women have natural hair back in 2008. I didn't do the cute transition styles  that you might have done i went in for the full Big Chop. Prior to the big chop, I couldn't even remember the last time I had short hair yet alone short curly hair. Honestly, at the time my hair didn't curl up, I continued to use products that I used when relaxed so it seemed as though my hair stood straight up constantly. If you did the Big chop or transitioned begin to find out that cutting your hair isn't just that. It's also a whole other self love and self esteem process that you have to go through to begin to feel comfortable with your hair.  I'm not going to sit here and tell you that it was this simple process that happened overnight where I begun to love my hair. It took me years so Im hoping it doesn't take you as long as it took me. When I look back to see what were the three main reasons I didn't like my hair and what I'm doing now that is making me love my hair. I'm going to keep it 100 with you.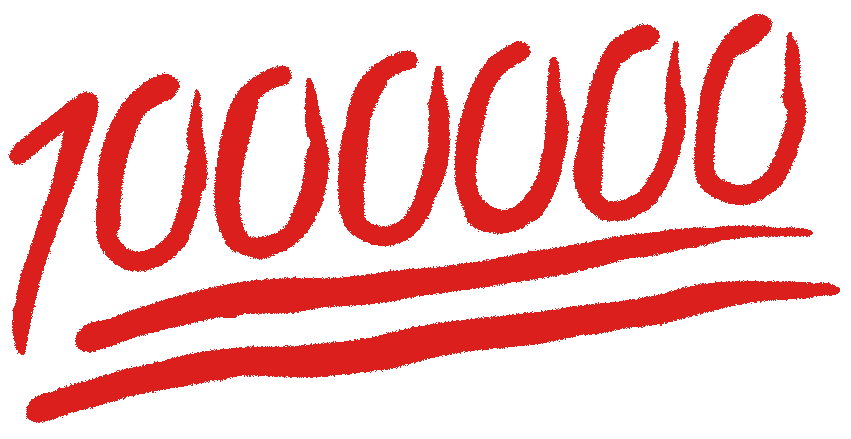 Didn't Have Patience:
 I simply did not like my hair during the beginning stages because I didn't have patience. The me now misses my hair in the beginning stages. However, I was inexperienced it was new and of course I wanted instant results like I saw in the pictures. i would see everyone around me back in college who reminded me of what it was like to have relaxed hair. You hear the myths of it being more manageable, easier to do styles and everything else under the sun which was making me not like what was growing out of head.
Solution: What I would say to the old me is to "hang in there". I know it seems as though no twist out or any type of "out" looks good on you but it will. Your time will come. During the TWA and awkward stage, I would have used that time to see what my hair likes and dislikes. You can also play it up big with the accessories and beat face if that's your style. If you need more help with finding what styles to do during that stage try here TWA to Faux Bun Hairstyles.
Related post : 7 Accessories that can Glamorize your TWA to Short Natural Hair
                      11 Best Natural Hair Styles for the "Awkward" Stage
2. Didn't Know What the Hell I was Doing:
I would of cussed right there but as you know me or get to know me cussing just isn't in my vocabulary. I literally sound weird saying any type of cuss word but it would definitely go perfect right there. Anyway, I had no idea what was going on with my hair, what I was doing or what I was using. If your new to this journey everything that you could be feeling right now that was ME!! Yes with all caps. I would try shampoos I used on my relaxed hair that didn't work, I tried the suave or the cheap conditioners that were the go to natural hair products back in the day that didn't work. I would try to find youtube videos but there was rarely anybody and the pictures I would see of women with natural hair always seem to be women with long type 3 hair.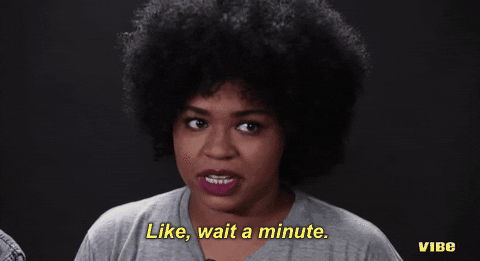 Solution: What I would tell myself back then is to know that it takes time. Natural hair is literally a journey just like how life is. If you feel as though you don't know reach out to us or any blogger, hairstylist or whoever you know that has natural hair for some help. Read articles, look at videos with hair that is similar to yours and if your a different type of learner where you need for someone to walk with you step by step. You know we offer services in the DMV and Richmond, VA area to help women learn what works best for them which you can find here or email us about at hello@naturalpowerofher.com. Anyone who does not live in this area and still wants additional help we will be opening our Healthy Hair Sisters FB Group soon so stay on the look out for that.
Related post: How i got Back on My Hair Routine After Falling Off for Weeks
 Best guide on What to Expect in your Transition to Natural Hair
3. Didn't embrace the change:
I didn't embrace the change at first. I knew I wanted to go natural and it was the best for my hair but the mindset was still the same as when I was relaxed. When having natural hair it's also a mindset change because the shiny hair you use to see when relaxed doesn't work with natural hair it's more of a sheen. Also, when it comes to the dryness, Natural hair is naturally more dry because of our curls. The natural oils that can easily slide down straight hair have a harder time going down curly hair.
Solution: My mindset had to change, i now know,  I need to moisturize more often and do check ins with my hair to make sure it maintains moisture. They're times where the root of my hair would be moisturized but the ends would be dry that's when I would use my leave in spray or my spray of water with a creme to place moisture in my hair. I want you to know it takes time to embrace the change when it comes from having relaxed to natural hair not every rule that went with relaxed hair is the same as natural.
Give your hair time and yourself time to catch up. I absolutely love my hair now because I embraced the change, remained patient and figured out what to do. I know this can happen for you as well.
Tell us your story was there a time you hated your hair?